Jaime's Radio Show
Watch Clips From Jaime's Weekly Radio Show
Love Talk Live 11/04/2019
47:01
On this episode of "Love Talk Live," Jaime interviews Jessica Baker and Eran Eyal of the matchmaking site, Alignedsigns.com. The site uses Western Astrology, Chinese Zodiac and the Myers-Briggs®️ Type Indicator to help people find their match. Topics such as self-awareness, self-love, being present and the importance and benefits of being in a happy relationship for the health of your mind, body and soul are discussed!
Love Talk Live 10/21/2019
34:47
In this episode of "Love Talk" Live," Jaime interviews registered dietician, Eve Lahijani about how your relationship can be affected by an issue with food and how issues in relationships may be played out in your eating. Unconditional love in relationships vs. body shaming in romantic relationships is discussed as well.
Love Talk Live 10/14/2019
47:54
On this episode of "Love Talk Live," Jaime interviews Brenda and Jim Potts (radio show host of "Listen up with Jim Potts), a happy couple who has been married for over 24 years. They share their secrets about what it truly takes to not just maintain a successful, forever relationship but also how to thrive in it and enjoy it to its fullest potential. This episode is inspiring to viewers who are not yet married and is eye-opening for those who are already in a relationship.
Love Talk Live 10/07/2019
46:58
On this episode of "Love Talk Live," Jaime interviews Pam Siegel and Leslie Zinberg about their upcoming book, "Grandparenting- Renew, Relive, Rejoice: 52 Ways to Mindfully Connect and Grow with Your Grandkids." This episode is all about the love for grandkids and how to make that relationship as authentic and special as possible. Topics such as Non-Judging, Compassion and Gratefulness are discussed. Tune in to get inspired and feel the love!
Love Talk Live 09/16/2019
47:27
On this episode of "Love Talk Live," Jaime interviews Evan Bane and Ryz of "The Wake Up Experience." The show is about their mission of helping people to experience accessing deep inner wisdom and an elevated state of being, resulting in the knowing of unconditional love, peace, oneness and joy! Their intention is to empower, uplift and inspire humanity through the healing powers of music, visual arts, self-discovery, education and LOVE!
Love Talk Live 09/09/2019
43:27
In this episode of "Love Talk Live," Jaime interviews author and motivational speaker, Michael Dyer. They talk about his book "Woke," and introduce his relationship cards which help couples get to know each other better. Michael shares his dating journey and lessons he has learned from his past relationships all in service to inspire people who want to have a successful relationship.
Love Talk Live 07/22/2019
46:33
In this episode of "Love Talk Live," Jaime interviews life coach, Cynthia Lamb. They discuss how to change those repetitive cycles that prevent you from finding a lasting relationship, how to get past judgements in the name of love and how owning the mirror of judgement can change how and what a person attracts love!
Love Talk Live 07/15/2019
44:09
In this episode of "Love Talk Live," Jaime interviews the extraordinary, Huffington Post author, Laurie Burrows Grad about her journey as a widow and her amazing book "The Joke's Over, You Can Come Back Now: How This Widow Plowed Through Grief and Survived"
Laurie is beyond inspirational as she teaches what to say and what not to say to someone who is grieving. A variety of topics are discussed: everything from closure to the importance of honoring your healing journey, to what it's like to be dating again. If you or someone you know has been touched by the loss of a loved one, please tune in and read her life-changing book!
Love Talk Live 06/24/2019
48:23
In this episode of "Love Talk Live" Jaime and Comedian Linda Schwartz discuss the following topics:
-Calling in your love and being open and ready for it to arrive with no attachment to HOW it shows up
-Relationship to Self and how we relate to others (aka the mirror)
-Healing relationships with our parents can help all of our relationships
Love Talk Live 5/20/2019
43:25
In this episode of "Love Talk Live" Jaime and her guest, relationship specialist Gabriella Taylor discuss how to get past your negative stories from the past and change them in order to manifest love. They also talk about how to feel empowered and appreciated in your relationship.
Love Talk Live 04/22/2019
44:03
On this week's episode of "Love Talk Live," Life coach, Cass O'Neill talks about how to use your intuition when you're struggling with whether or not to end a relationship and also how to be a fully expressed human being in order to have a successful relationship. Relationship therapist, Anita Chlipala talks all about infidelity- everything from how to avoid it to how to deal with it. Myths like "Once a cheater, always a cheater" are discussed as well! Tune in to hear the truth!
Love Talk Live 04/15/2019
47:13
Jaime interviews internationally known Dr. Bonnie Goldstein about how to manage your emotions when you get upset in relationship and her husband Jan Goldstein talks about the romance stories in his novels. The couple reveals tactics they use to calm down when they are upset with one another.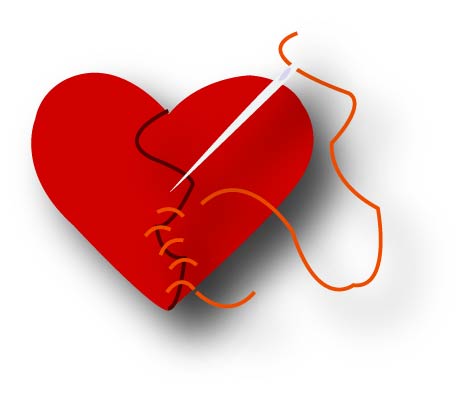 Podcast 03/19/2019
24:20
Jaime is a guest on Jason Levoy, "The Divorce Guy's" podcast. She is interviewed about the importance of having a coach or a therapist as you go through a divorce. Jaime covers everything from contemplating a divorce, to navigating your way through it, to getting empowered to move on after one.
Love Talk Live 01/28/2019 
45:21
Join Jaime and her guests, Karen Scott Ozeri,  and Courtney Palm will be discussing living in alignment, constantly creating the life you want to open space for the relationship you want and interviewing Courtney Palm about her book "Kissing Frogs"  and what she has learned about dating, and finding her forever love!
Love Talk Live 12/03/2019
46:25
In this episode of "Love Talk Live," Jaime interviews a double dose of power house divorce attorneys. Check it out to hear about how to move through and move on from a divorce! Sarah Intelligator is a holistic divorce attorney and Jason Levoy is a former lawyer and now a divorce coach! Both are phenomenal and interesting professionals.